Located NW Las Vegas
Cross posted
Bakelite - 1 Izhmash (Right) and 2 Tula (Mid & Right)
SOLD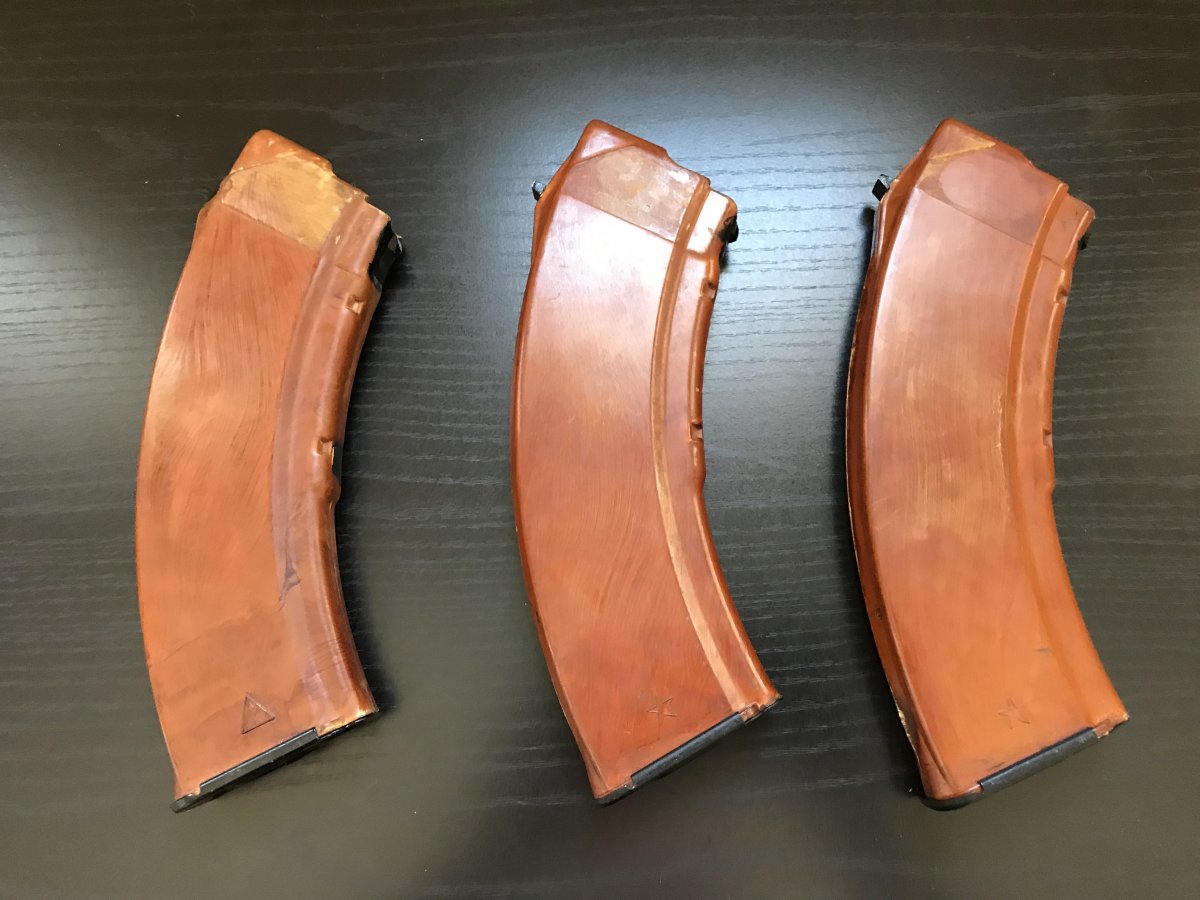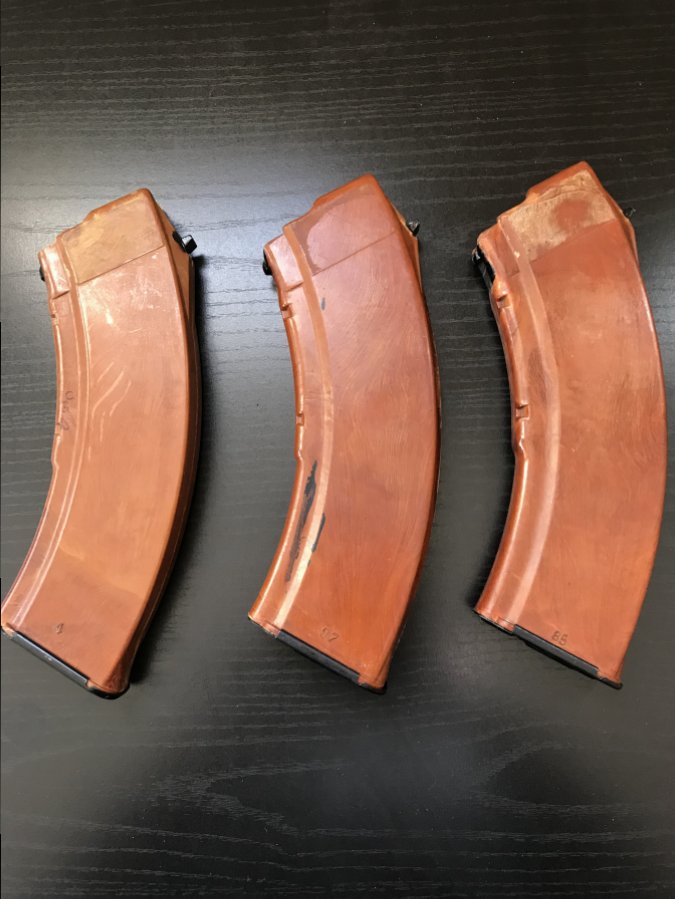 4 Hungarian Tankers (02 and 2 Moon Man stamp)
Full Disclosure: one of the mags (moon man) have a dented floor plate.
All 4 mags SOLD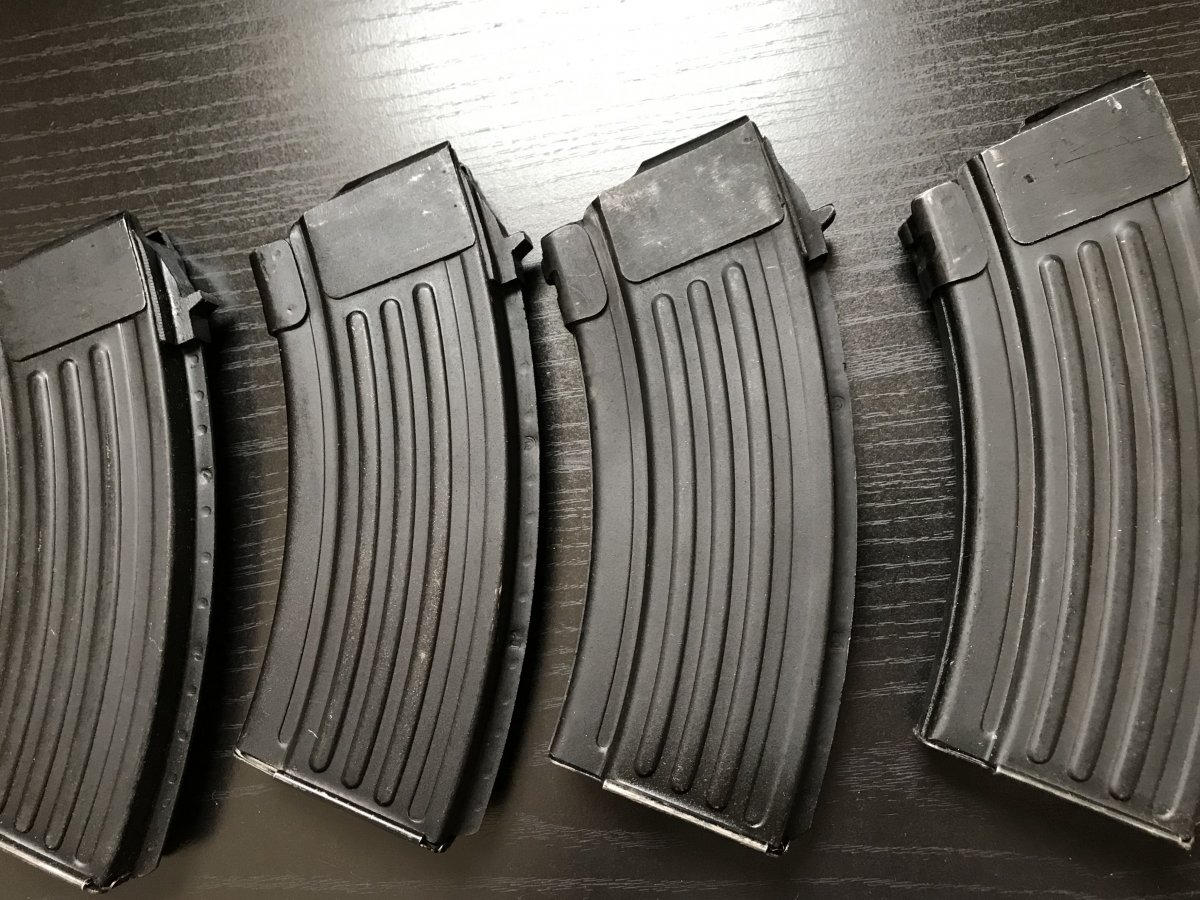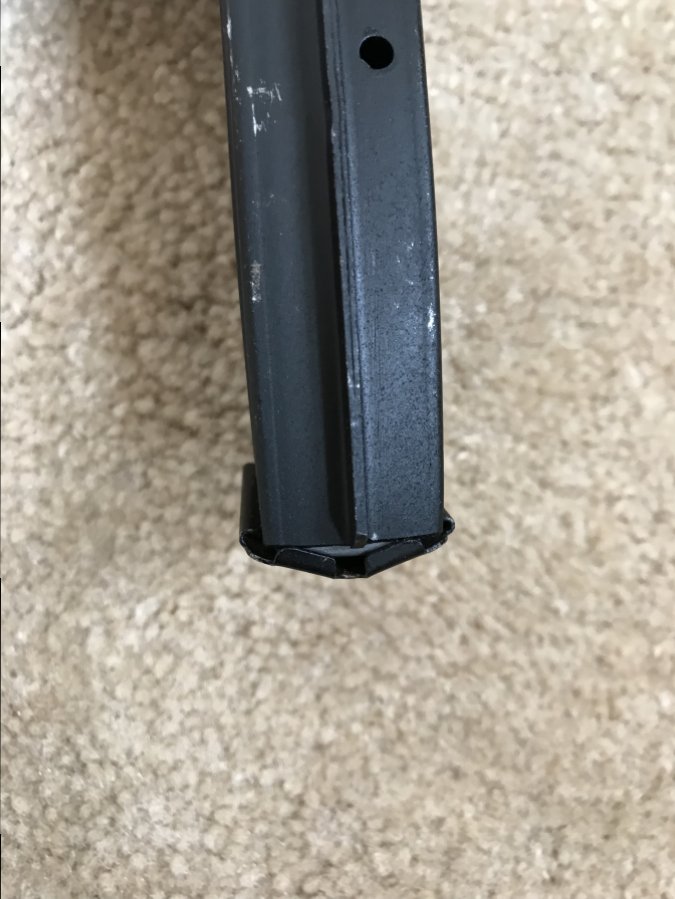 Hungarian 30 Round Mags.
Will sell a set of 4.
4 mags - $60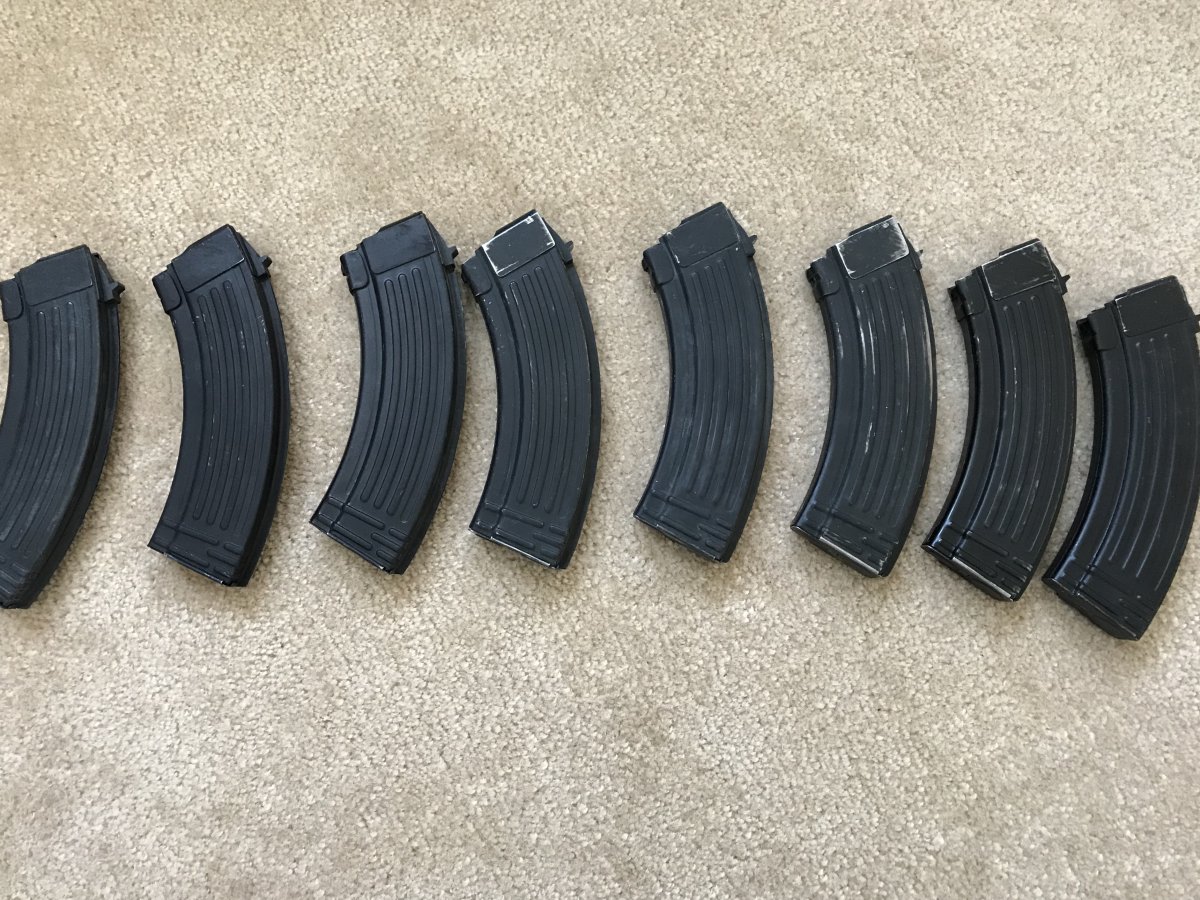 Korean 20 Round Black Mags (used)
I think these are great mags and just as good as the Tankers.
SPF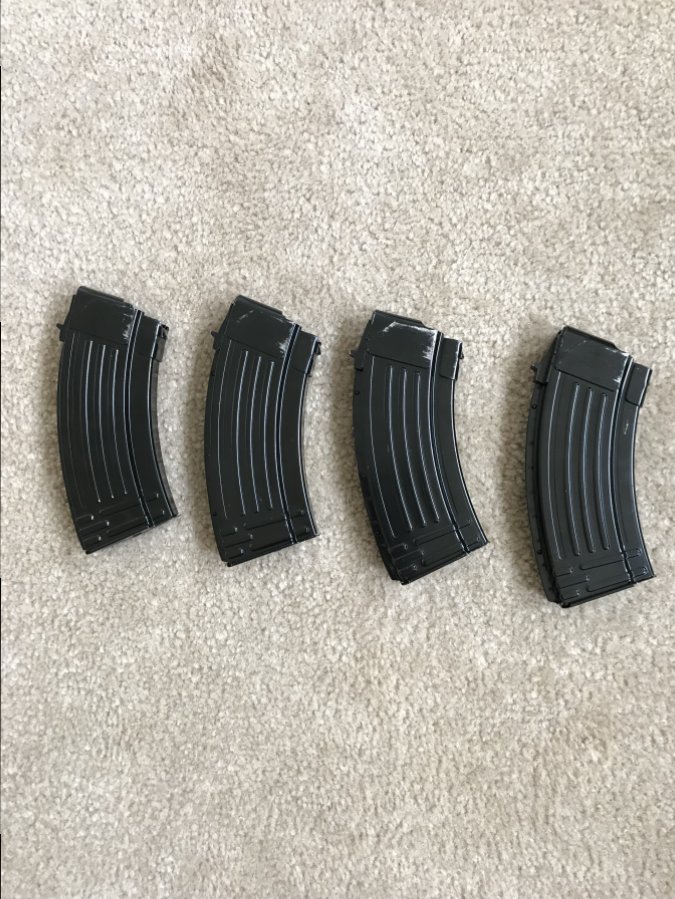 Last edited: