finally able to get back to the shop today. So a little more progress got made.
First I found an 1/8" scrap piece of G10 and used it as a doubler plate. The doubler plate fills the gap between the work rest and the disc sander. Otherwise the bolster would slip in between their and get chewed up.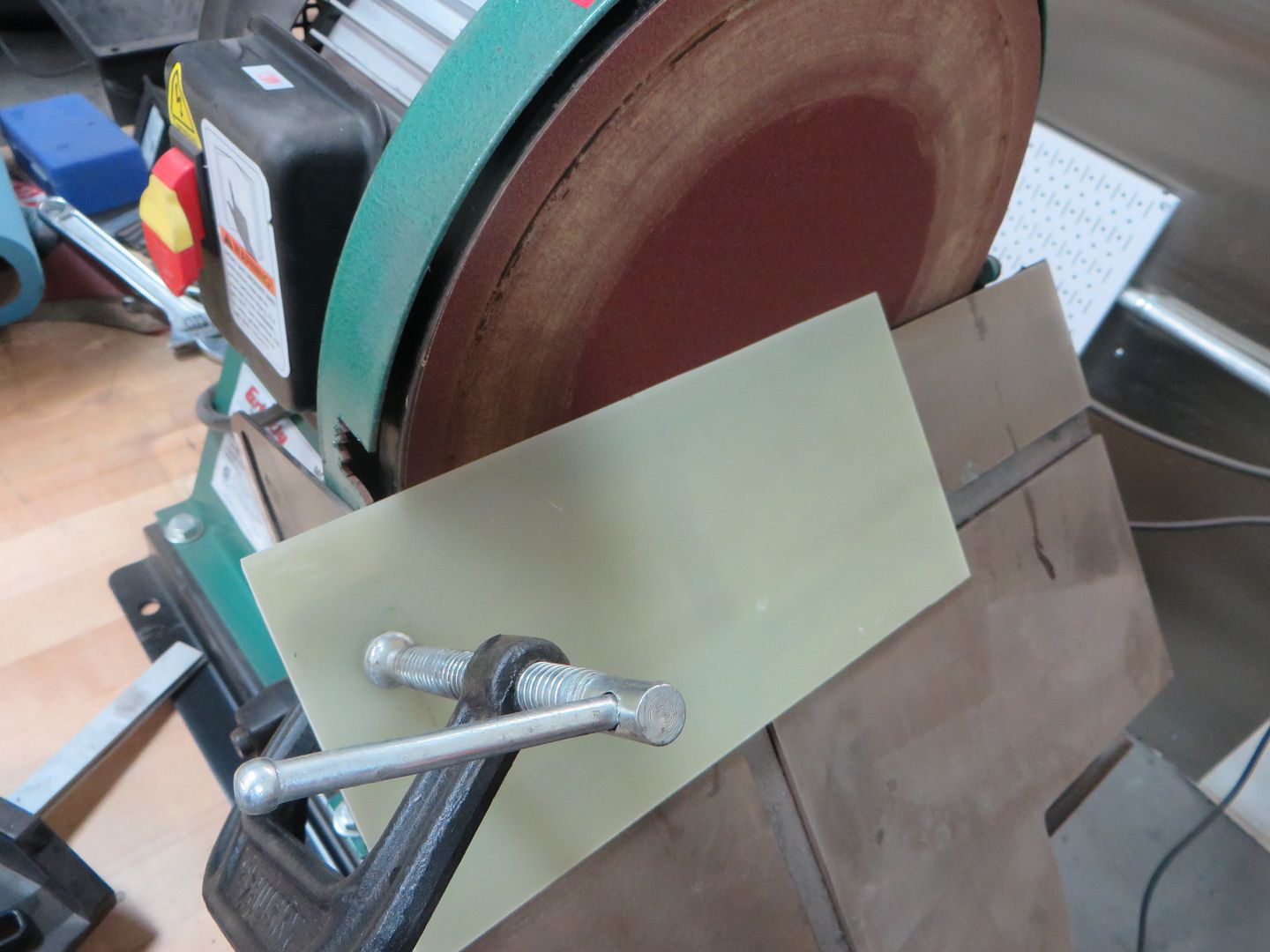 Here in the tapered tang drilling jig you can see the extreme angle and why I cant just drill my holes when everything is flat and expect them to line up later. All I'm doing here is clamping the scales to the tang and drilling my holes through the tang and out the scale to ensure they are angled correctly.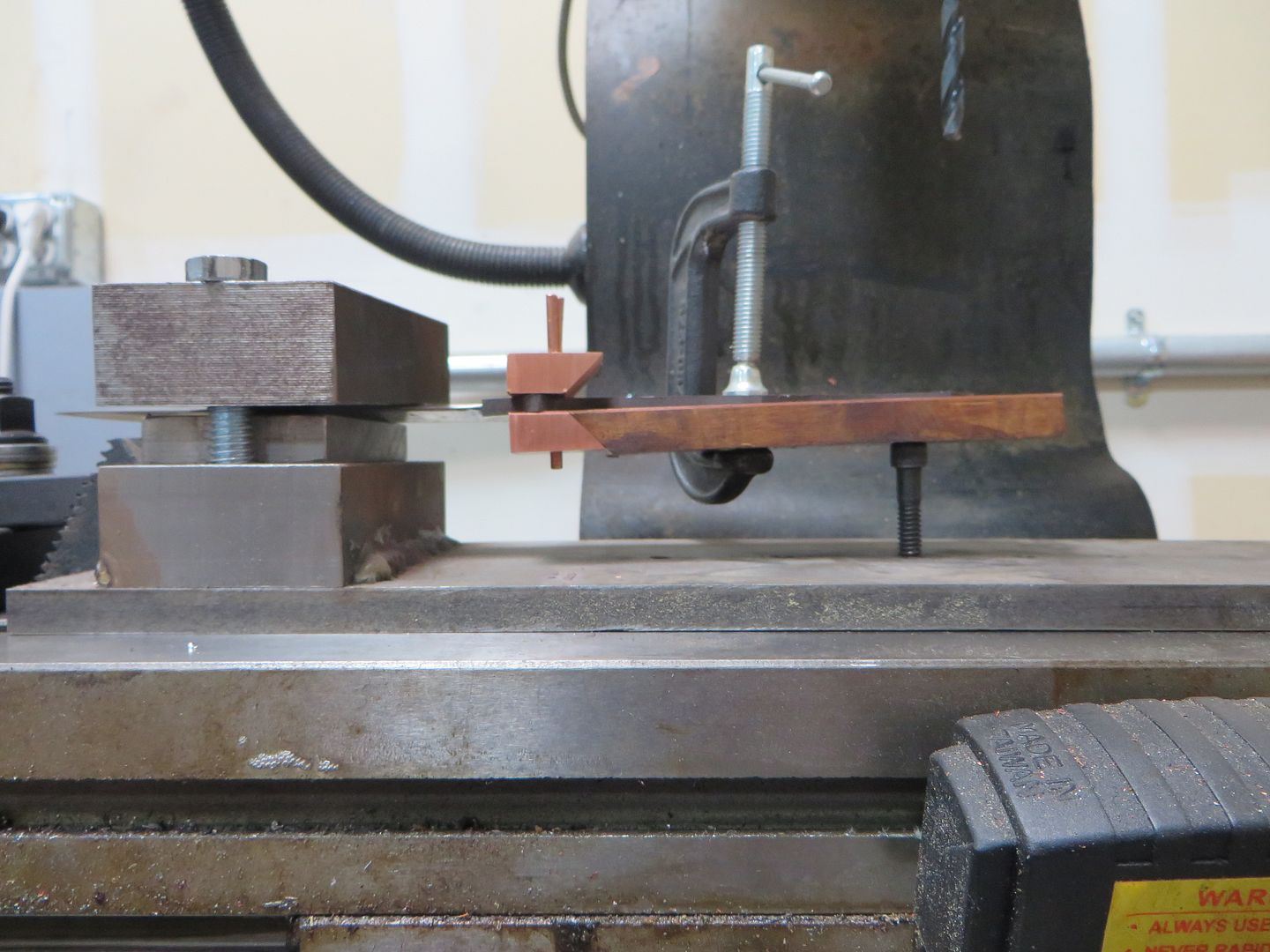 Checking the depth of the counter bore to ensure it's deep enough but not to deep.
Set my depth stop so when I drill it I know it will stop where I want it to.
Then drill my counter bores.
Bolt everything up and make sure it fits.
seems I got to make a least one bone head mistake per knife. Counter bored the thong hole before I realized it wasn't supposed to be counter bored. So tomorrow I have to buy a new piece of copper tubing and probably a carbide bit. No biggie. Just hate that I screwed up.