Back up again. Still $500 as I feel the whole package is worth around $625 if priced separately. This is my only .45 so it must go as a package.
For sale
Springfield Armory XD-S .45
This will be sold as a package deal, including:
Bi-Tone pistol with very low round count. Around 200-250
Crimson trace red Laser
Alien Gear IWB holster
All gear that came with pistol
7 mags 6 five round,3 with extended finger grip, one 7 round.
All Loaded with Sig personal protection ammo plus 20 extra rounds and
170 rounds of new assorted practice rounds and two factory mag holders.
I am asking $500 for all. Open to trades for handguns of equal value
I am in Pahrump but can meet in Vegas. P.M. me with any questions
Need to see Nevada I.D.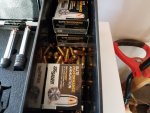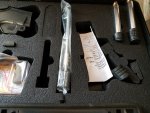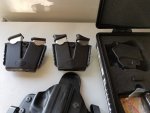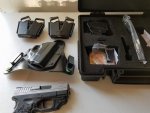 Last edited: