I was taking a ride out to Red Rock one day and came across this beauty in some guy's driveway!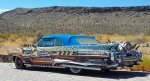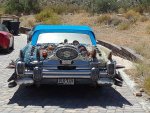 Jazz and Anne struggling to top a grade in the late afternoon sun while riding a path along the Las Vegas Wash near Lake Las Vegas.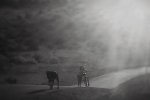 Anne getting in some range time. Most of the targets were as we found them when we pulled in, including the bowling pins! Probably shooting her Colt Mustang .380.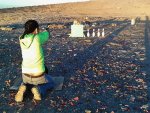 Last edited: