Selling my really nice AR pistol build, never thought I'd be selling this or my Scorpion but it is what it is. Did the math and around $2400 ish in this build. Here's the list:
SanTan Tactical Ambi lower
Geissele Dynamic Combat Flat Trigger
Elftmann Speed safety
Battle Arms Titanium takedown pins
Gear works Tailhook Mod 2 brace
Strike Industries Anti Rotation castle nut and multi function QD sling end plate
Magpul MOE+ pistol grip
NFA side charging upper
Cryptic Coating Mystic Bronze Bolt carrier group
BSF 10.5 Carbon fiber fluted barrel 1:8 223 wylde
Nightstrike Viper AFG
SLR Rifleworks ION 10" Handguard
Geissele Super 42 buffer system currently H2 have extra weight to run H3 also
Raptor Charging Handle
Sig Sauer Romeo 4M on KDG Sidelok mount
Selling for $1500
Im open to selling upper and lower separately. Any questions please PM me. Thanks.
PSA Trump complete lower with mil spec lower parts kit and Rogers Super Stock.
Sell the lower for
SOLD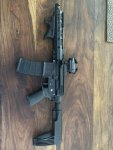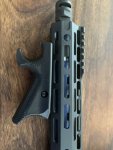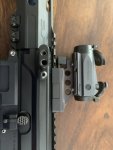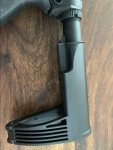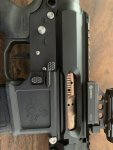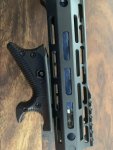 Last edited: