Excellent carry gun. Small enough to pocket carry, which I did for years.
Upgraded to Tru Dot night sights.
At
$500
I'm losing my ass but I don't carry it anymore.
(Last price at Bud's for this PM9193 model without night sights was $639, while the sights cost around $100 without installation!! told you I was losing my ass!!)
This model has a manual safety and loaded chamber indicator.
Comes with 2 mags, the wrap around grip, box, manual, and original factory sights (in the box)
Located in Mesquite.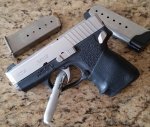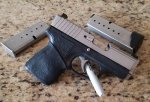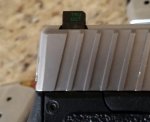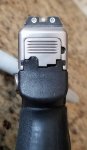 Last edited: