Are you guys getting tired of these yet? So far we're 3 for 3 with 2 deer tags left to fill. Hopefully next weekend, this weekend we're resting.
I don't have much of a story on this one. Because I wasn't there, I was home in bed. Working nights sucks. I am however very proud of my wife. She took it upon herself to get up at 3:30 A.M. and load all 3 kids in the razor and head to the mountain. She then hiked into her spot with all 3 kids in the dark. The pics will tell the rest of the story. When I woke up they were home and this buck was in the freezer. Area 26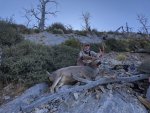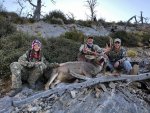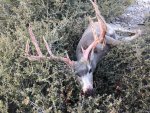 Them eye guards though!