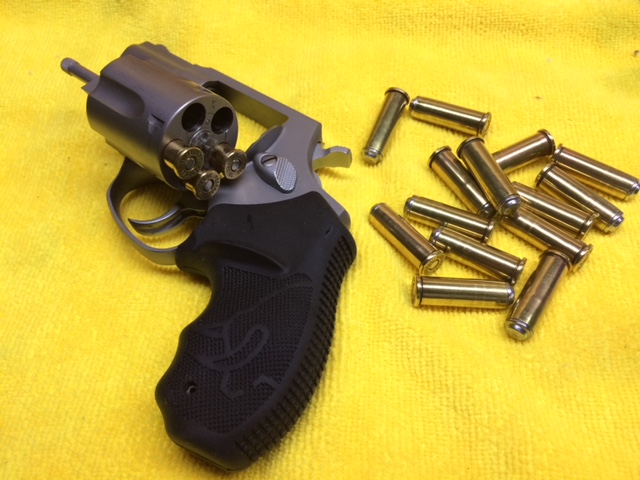 I was just reading a Instagram feed where someone asked about .38 Special revolvers and another piped up don't buy a POS Taurus M85. Now I'm certainly not going to tell you that the M85 is the best small concealable wheel gun out there, but it does have its purposes.
In my case I had a lot of .38 Special 146 gr WC bullets and lots of old brass. When I first started target shooting many years ago I practiced and practiced with these in the only gun I owned, a 6" Colt Python. Well now seeing what Pythons are worth today I didn't want to load all this ammo and shoot it in the Python. (Yes I still own it) So instead of getting rid of the ammo I decided to buy a gun to shoot it in. A little while ago Taurus was giving rebates on their guns and with the rebate I picked this up for just over $200. I could have had one for less than $200 if I went with the lighter frame ones, but I have a fondness for SS. So for that incredibly low price I picked up a brand new gun (and a free NRA membership). Being it was so inexpensive I tore it apart as soon as I got it, polished and lubed all the interior surfaces and it shoots and feels pretty good now. I still have to do something about that front sight blade because I can't pick it up in daylight because of the SS. Maybe just some paint will do.
Sorry this got long winded but anyway I don't see why people call things a POS when they probably have no experience with them at at. For the money this inexpensive revolver has solved my problem of what to do with the ammo and I'm having a great time enjoying it.
-Tony