I made a huge mistake in ordering a new 627 performance center...Thats how I feel right now. My dream revolver purchase was a mistake.
I scanned it at the gun shop when it arrived, checked for a canted barrel, looked everything over, and took possession. Got home, and then i noticed the following on my brand new, un touched 627 Performance Center, which is about a $1000 revolver.
1. Front sight canted. Barrel doesnt seem canted, just the sight, note that barrel and sight are misaligned, not barrel and frame. its CLEARLY adjusted to the left (from the factory) to make up for the rightward lean.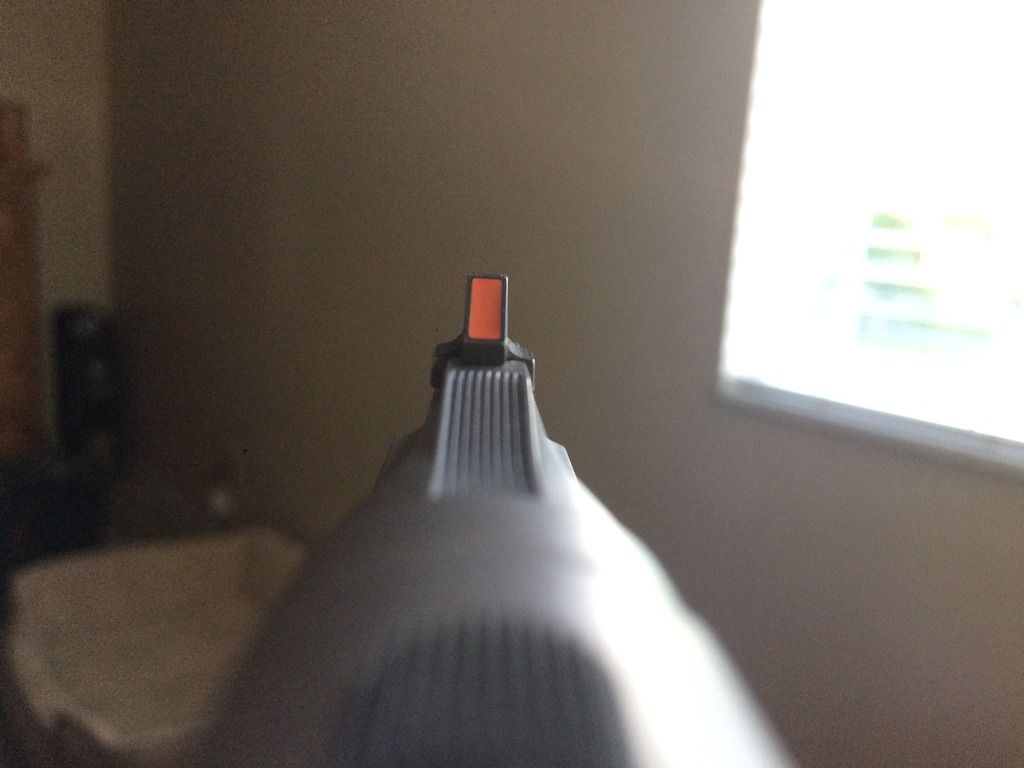 2. Grips fit like poo. This is the gap along the front of the nice fancy hand fit hand assembled handgun.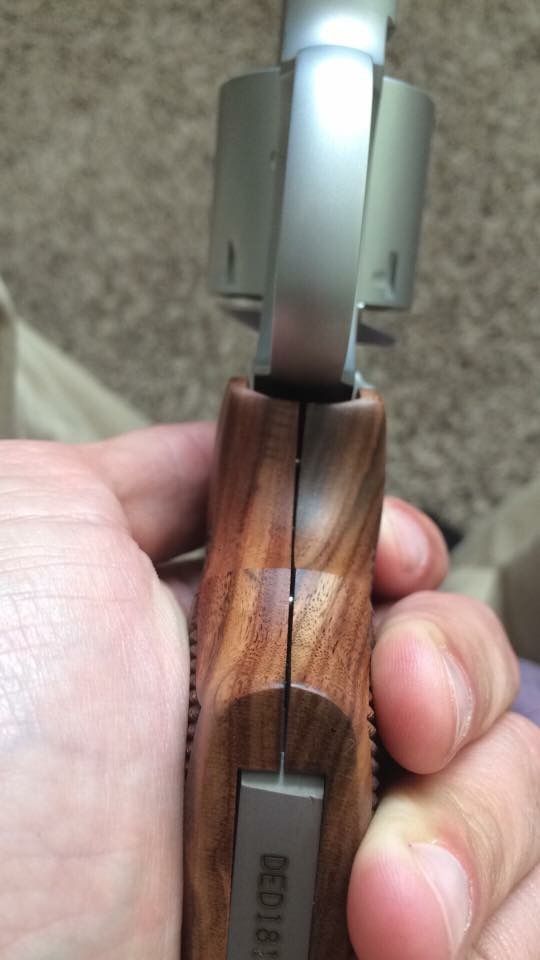 if i loosen the screw and squeeze the front together, heres the back.
they are nowhere even CLOSE to fitting the frame in the back.
3. the hammer is rough as hell, the edges are SHARP and if i cocked it in a hurry i guarantee the burr on the back would draw blood. looks like it was chromed and then never touched up, lots of "extra" material along the sides and rear, flashing is what i want to call it but not sure if thats the right term. its along both sides of the hammer.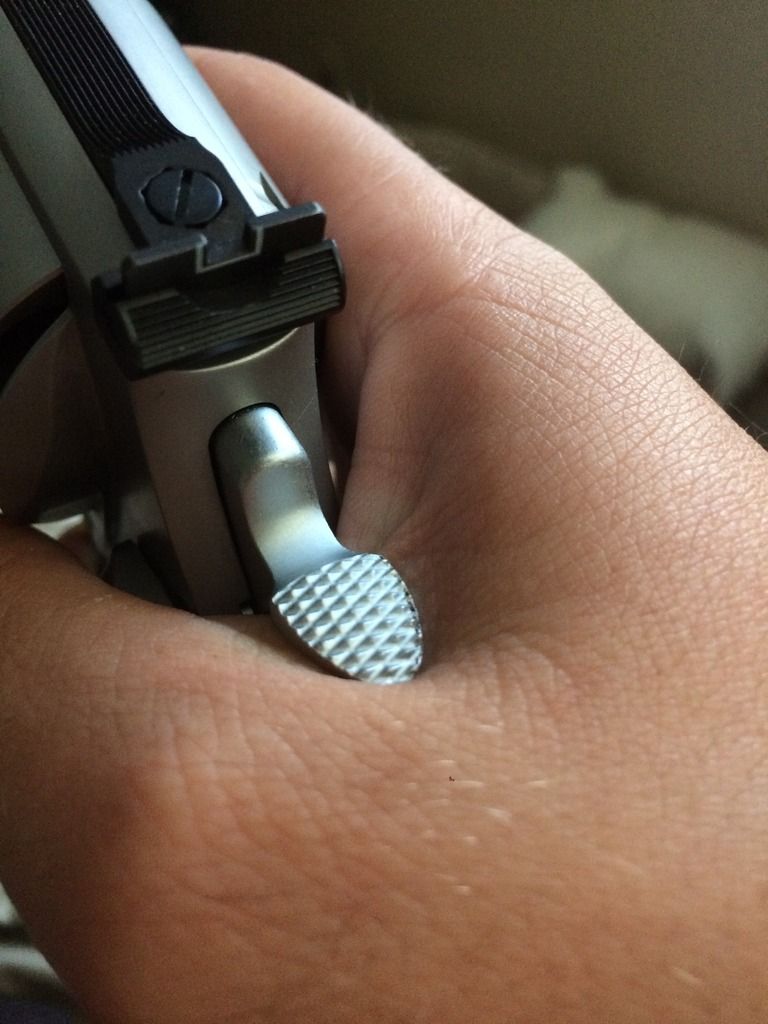 4. minor imperfections in frame. these are finished over, so i assume they are from forging or casting or however the gun is made. not sure if its an issue, but i'd need to be reassured it doesnt represent any structural issues. note the L shaped imperfection and forward of that it looks like the frame was improperly milled.
5. here's the mother of them all. THE CROWN. look at that. Looks to me like the rifling was cut after the "counter bored" crown was forged or milled or cut or what. The lands in the rifling extend out past the crown, it was never touched up, theres a ridge around the whole crown, its rough and sharp.
Admittedly this was all my fault because i accepted the gun from my dealer, but seriously?!! what the hell! Am i being too picky here, am I being crazy? Are these all acceptable from a performance center $1000 hand gun? Neither my 66 no dash nor my 3" 65 have anything even close to this amount of rough finishing.
I guess they really dont make them like they used to. I'm super upset, i'm soured on what should be my dream revolver. I have an email int to smith but have a mind to call them in the AM. I'm going to have to send my brand new unfired $1000 performance center gun back to the factory to have it finished how it should have been from day one....