1000 rounds
of high quality 22 LR ammo.
500-round brick of Norma TAC-22.
plus two 50-round boxes of the same ammo.
40 gr lead round nose 1100 fps.
Four 100-round boxes of Winchester Super-X.
40 gr hollow point copper plated hyper velocity 1435 fps.
$50 cash, firm takes all 1000 rounds.
Pickup is in Summerlin, off the Far Hills and 215.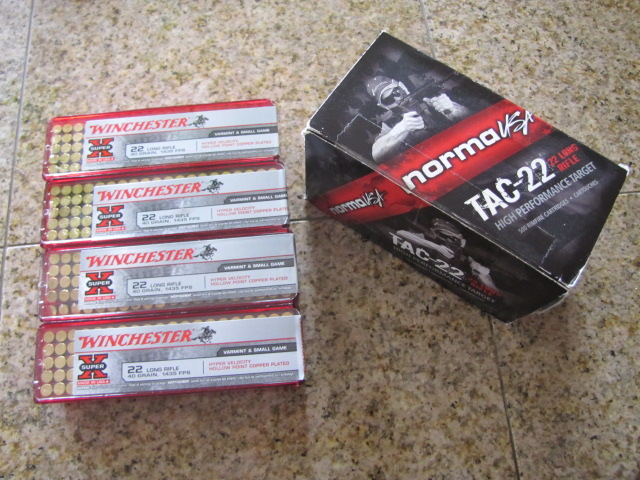 Last edited: