Update 7/24 i updated the thread title to reflect the recent posts. Scroll down for new pictures.
------------
Won some sweet trash panda side panel walnut grips from gunbroker for $30!
Gives the 686 a whole new attitude. The fit is good, and the finish is excellent. I have largish hands. Long skinny palms and fingers make it awkward to hold most guns. The palm swell is a much better fit for my hand than the factory rubber, and the look is ten fold improved.
Altamont makes good stuff. Ill be ordering more in the future.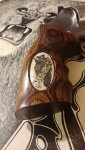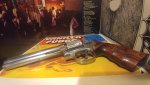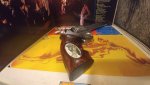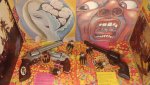 Last edited: