1)
$325 -
DSA FAL Complete Lower Metric + Rail
From a DSA STG58. Comes with trigger group, bolt, and rail (the rail has a blemish near the ejection port). Selling because I converted my FAL to a para. Good base for a 922r compliant homebuild FAL.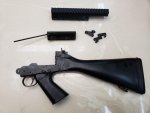 2) $180 - 10.5" 5.56 NATO AR-15 Upper
10.5" 5.56 NATO AR-15 Upper. Free float barrel. I think it is a PSA, but not 100% sure. Standard BCG and CH. Used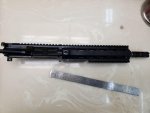 3)
$45 -
Tasco TG62442I Riflescope, 6-24x42 Target-Varmint Illuminated Mil Dot Reticle Scope
Slightly dirty from taped-over camouflage that has since been removed. Otherwise works fine.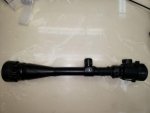 --------------------------
Location:
Las Vegas, near Palace Station
I have Nevada DL and Nevada CCW
Last edited: