New member
Commercial Sponsor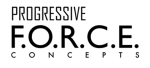 A little information about PFC for anyone interested in firearms training or personal and family security: progressive F.O.R.C.E. Concepts, also known as PFC Training, is the primary instructional arm of the PFC Group of Companies. PFC Training has proven time and again that it can create better students faster than any other doctrine available.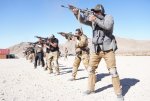 Since 1997, Progressive F.O.R.C.E. Concepts has been an industry leader in teaching Force Options for Resolving Combative Encounters ("F.O.R.C.E."). Over the years, tens of thousands of students have received PFC Training throughout North America and around the world. We teach armed and unarmed self-defense, use of firearms for all skill levels and applications, tactical training from special operations to home defense, executive protection, and security training, and custom programs that meet specific client needs. Our customers include civilians, military units, government agencies, police officers, SWAT teams, firearms and defensive tactics trainers, security professionals, and corporate executives.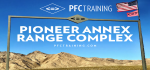 PFC's Pioneer Annex Range Complex is an 80-acre private training complex located approximately 25 miles south of Las Vegas. PARC offers students five different ranges, two multi-story non-lethal-training-ammunition (NLTA) shoot houses, two outdoor classrooms, hundreds of steel and paper targets, hi and low angle shooting, and the ability to engage targets from contact distance to 1000yards.
We look forward to participating here at NV Shooters.
UPCOMING CLASS SCHEDULE