SOLD
Trying to move over to Tikkas exclusively, so this rifle is on the chopping block. I'll list the details as best as I can, don't hesitate to ask if you have any questions.
Dane Miller Rifles (DMR) .260/.308 build
Action:
-Trued R700
-NF 20 MOA rail
-TriggerTech trigger
-Oversized bolt knob
-Cerakote by DMR
.260 Barrel (currently installed):
-22" fluted 1-8", Bartlein, threaded 5/8x24 and profiled for SF reflex brake
-was removed from GA Precision rifle with 600 rounds down tube
-DMR set it back, rethreaded and installed on R700, recut chamber
-SF 7.62 SSAL/RE brake
-170 rounds since R700 install
-Will stack Factory Hornady 130 Match into same hole at 100, also really liked 123 AMAX and R16
-Cerakote by GAP
.308 Barrel:
-16" Benchmark 1-9"
-569 rounds total, majority were sub loads using Trail Boss and Nosler 175 RDF. Stupid accurate with 9.5gr, velocity avg 1051 SD of 6.
-Threaded 5/8x24
-Cerakote by DMR
Chassis:
-XLR Element
-Folding Stock adaptor
-Extended cheek rest
-Pic rail
-Sling Swivel mount
Barrel confirmed by GAP to be a Bartlein.
Group pictured at the bottom is 10 rounds @ 100yards, 123 AMAX and RL16.
Action and both barrels go together as a package, I'll sell the chassis separately after they are sold. NOT PARTING OUT THE TRIGGER, RAIL, OR BRAKE.
.260 Barreled Action + .308 Barrel - $1300
Chassis is $400 additional.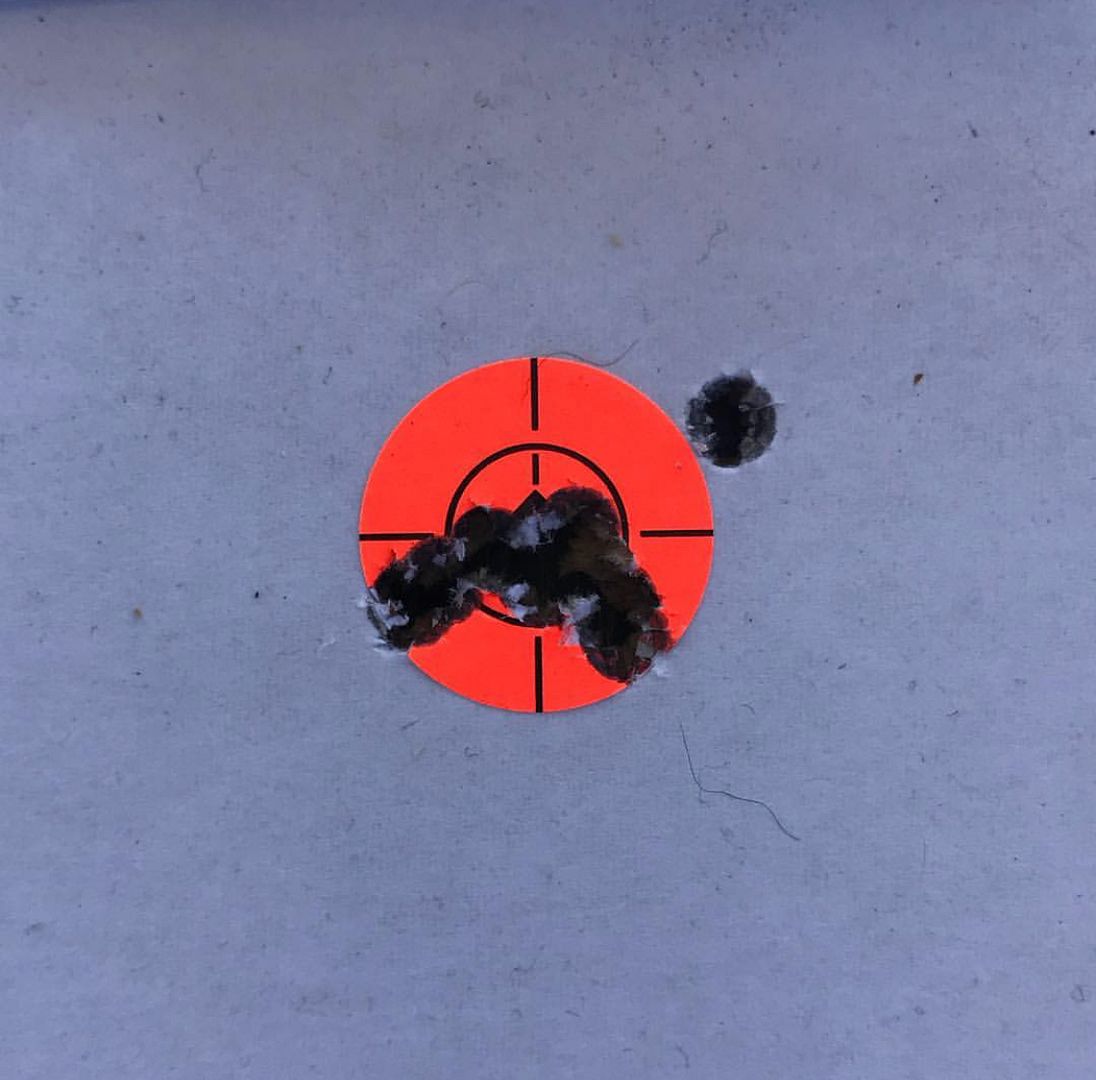 Last edited: