For sale:
Clausing Engine Lathe around 1960's built. It is in good shape as I ran it this morning.
It is set up for a collet system and has a full set of collets. It also has a an Aloris quick
change tool post and a few tool holders and limited inserts. I am asking $4000.00 OBO and
No I will not deliver. Any questions please PM me.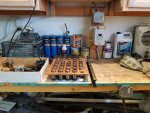 I will post more pics as soon as i find them. This is just of the collets.
Jimf5
in Pahrump
more pics. just to clarify the red tinge on the ways is the grease not rust. ways are perfect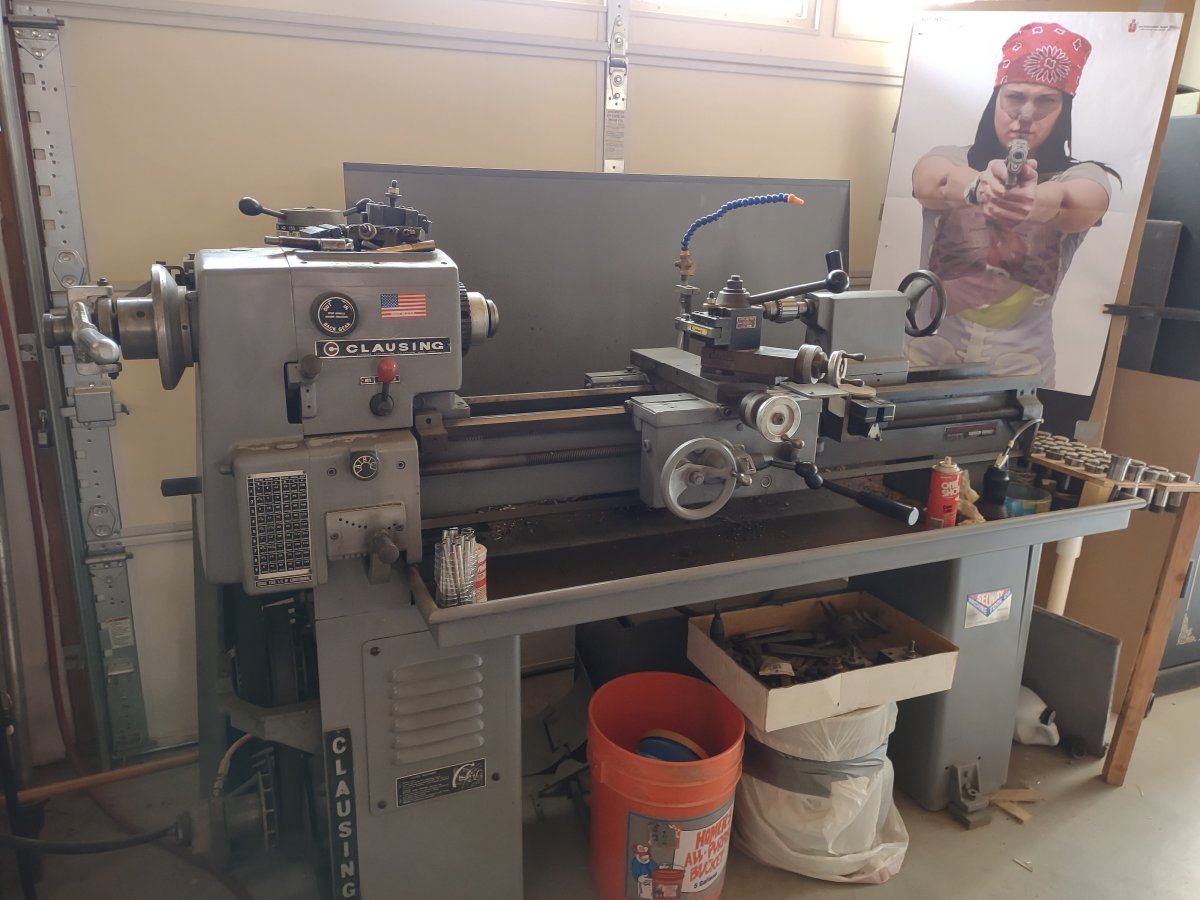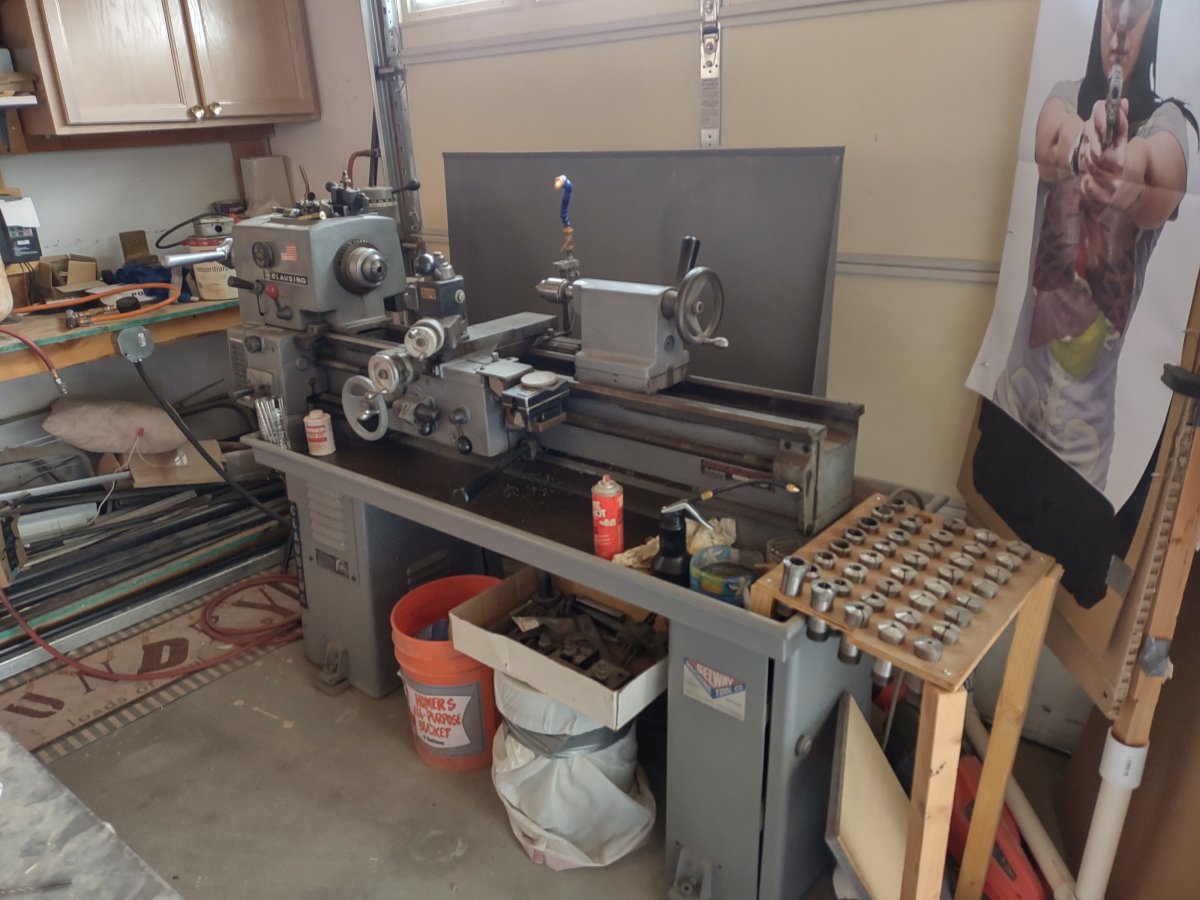 Last edited: